For centuries, Florida's Seminoles called them the Esti Capcaki (Tall Man). Today, they are known as the Skunk Ape and Palm Beach County has had its fair share of sightings.
Understandably, most people are skeptical that such a creature ever existed. Sightings peaked in the 1970s as residential construction began encroaching on their habitat, driving them further into the Everglades. Regardless, some of these sightings were very credible.
The average Skunk Ape has shaggy reddish to dark brown hair, stands approximately seven-feet-tall and weighs in the vicinity of 400-500 pounds. Then, there is the smell — described as a revolting mixture of wet dog, skunk and rotting eggs. The Skunk Ape is reported to be a carnivore and Seminole legend says the Esti Capcaki (pronounced Estee Jap Jaki) was cannibalistic.
The earliest published report of a Skunk Ape (the term was coined in the 1960s) was from Suwannee County, east of Tallahassee, in 1942 when a man said that one of the creatures hitched a ride on the running board of his car for nearly a half a mile before jumping off and racing into the woods. In 1957, three hunters said that one of the creatures invaded their camp in the Big Cypress National Preserve east of Naples in the southwestern corner of the state. The distance between Suwannee County and Cypress National Preserve is nearly four hundred miles.
There have been multiple Skunk Ape sightings in Palm Beach, Hernando, Pasco, Monroe and Collier Counties. In 1973, American cryptozoologist Loren Coleman suggested the Skunk Ape be added to the extinct genus, Dryopithecus.

Dave Shealy first saw a Skunk Ape in 1973 when he was nine-years-old, a few years after his father discovered a set of huge footprints. He was deer hunting with his brother, Jack, in the Big Cypress National Preserve.
"It was walking across the swamp and my brother spotted it first," Shealy recalled, "But I couldn't see it over the grass. I wasn't tall enough. My brother picked me up, and I saw it, about a hundred yards away. It looked like a man, but completely covered with hair."
Today, Shealy owns and operates the Skunk Ape Research Center in Ochopee, a small town adjacent to the Big Cypress National Preserve. He believes there are seven to nine of the creatures inhabiting the Everglades.
Just after midnight on January 9, 1974, Richard Lee Smith slammed his car into something near the intersection of U.S. Route 27 and Hollywood Boulevard on the eastern edge of the Everglades in Pembroke Pines. Smith told the Florida Highway Patrol that he initially thought he'd hit a tall man in dark clothing, but was stunned when a seven or eight-foot-tall hairy creature lifted itself off the road, roared at him and charged his car. Smith gunned his engine and took off.
Over the next few hours, drivers in the area reported seeing a limping giant walking along U.S. 27. Officers were dispatched and at 2:12 a.m. a Hialeah Gardens patrolman reported a huge, hairy creature limping along the road a few miles from the accident scene before it disappeared into the brush. At dawn, police searched the swamp with two helicopters, but failed to find anything.

Vietnam War veteran and former police officer Charles Stoeckman, his wife Leslie and three children lived on the ocean side near mile marker 94.5 on Key Largo. On July 14, 1977, Stoeckman and his thirteen-year-old son Charlie were collecting bottles in the thick red mangroves behind their home when they caught sight of an enormous eight or nine-foot-tall Skunk Ape.
"It had a huge head and shoulders," Stoeckman said. "Long fur all over and it stank like a dirty wet dog. The noise he made was a high-pitched wailing."
Stoeckman cleared thirty feet of brush from around his home to discourage a return visit, but the overpowering stench of the Skunk Ape persisted over several nights. Then local law enforcement received a call about a massive creature crouched beneath the cover of a shed on the Stoeckman property.
Monroe County Sheriff Deputy Bill Haase, Florida Marine Patrol Captain Jack Gillen and Sgt. Randall Chinn from the Plantation Key Substation investigated.
"There is definitely a problem there," Officer Chinn reported. "These people are truly scared to death."
Mrs. Stoeckman fled to Homestead with their three children after catching a glimpse of the creature thirty feet outside her bedroom window.
Although no trace of the Skunk Ape was found, Charles Stoeckman slept alone with his shotgun for almost a month before rejoining his family in Dade County.
At 2 p.m. on Wednesday July 16, 1997, Steve Goodbread, a guide for Pelican Tours, was driving a bus with thirty tourists along Turner River Road in Big Cypress, just east of Ochopee. He was stopped at a wooden bridge when he observed a large creature standing erect behind some brush approximately seventy yards away. It was about seven-feet-tall with thick brown hair covering its entire body. The creature was rocking back and forth, shaking the bushes, and appeared irritated by their presence.
Goodbread and his passengers observed what they believed to be a Skunk Ape for at least fifteen minutes. He tried to persuade one tourist with a telephoto lens on her camera to exit the bus and take photographs, but she refused. In retrospect, Goodbread said it was probably a good idea that no one got off the bus. He drove away with the creature still in sight. Even though Goodbread had always believed in the possibility that the Skunk Ape existed, he was shaken by the experience and refused to advertise or exploit the Skunk Ape with his tours.

Less than a week later, at 7:45 a.m. on July 21, 1997, real estate agent Jan Brock spotted a Skunk Ape cross in front of her while driving on Burns Road in Big Cypress. She described it as, "Very shaggy looking, maybe six-and-a-half or seven-feet-tall."
Fifteen minutes after Jan Brook's encounter, Ochopee Fire Chief Vince Doerr photographed the same Skunk Ape after it entered the forest near his home. "At first, I thought it was a bear, but bears don't stay up on two legs the way this thing was," Doerr said.
20th century reports of the Skunk Ape in Palm Beach County are numerous.
"I know it exists," Palm Beach County Sheriff's deputy Marvin Lewis insisted in 1980. He and fellow deputy Ernie Milner shot a tall creature in 1974 west of Lantana that grunted and quickly disappeared into the swamp.
In June 1974, Lake Worth farmer Buddy Sterrett said a Skunk Ape lifted one of his hogs, weighing over a hundred pounds, and ripped it to pieces. In September, Wellington security guard Cary Kantor shot a Skunk Ape after it approached him from out of the woods and ignored his commands to stop. The wounded creature ran back into the brush.
It is interesting to note that in 1974 the Everglades was experiencing record drought and wild fires.
In 1977, two workers reported seeing a seven-foot-tall hairy ape-like creature sipping water from a lake on a golf course near Delray Beach and notified Palm Beach County Animal Control.
Florida Skunk Ape sightings persist into the 21st century.

On December 29, 2000, the Sarasota Sheriff's Department received an anonymous letter with two enclosed photos from a woman purporting to show what her husband believed was an escaped orangutan that had been stealing fruit from their back porch. She never mentioned anything about a Skunk Ape, but the photo clearly shows a large primate that is definitely not an orangutan.
The letter began, "Enclosed please find some pictures I took. My husband thinks it is an orangutan. Is someone missing an orangutan?"
The woman wrote that for two nights it had taken apples her daughter brought down from up north off their back porch. The photos were taken on the third night after she went outside to investigate a repetition of deep woomp noises. She aimed her camera at something that moved in the darkness behind the saw palmetto bushes at the rear of their property. After quickly snapping two photos, each accompanied by a blinding flash, the creature retreated into the woods. The woman wrote that its "awful smell" lasted long after it left the area. She leashed their dog in their backyard and it never returned.
The woman signed-off, "God Bless. I prefer to remain anonymous."
She wouldn't give her name, but wrote that the incident occurred on their property near I-75, east of Sarasota in an area that includes the Myakka River and the Myakka State Park. The creature has since become known as the Myakka Skunk Ape.
Many researchers believe that Skunk Apes are the descendants of orangutans that escaped from traveling circuses that frequented Florida during the mid-20th century. While it is true that many sightings have described the creature as resembling an orangutan, the average orangutan stands only four-and-a-half-feet-tall and weighs less than two hundred pounds. Many of these Skunk Apes have been reported to be at least seven feet in height. It would also not explain why a tall swamp creature known as the Esti Capcaki has been seen by the Seminoles in the Everglades for over two hundred years.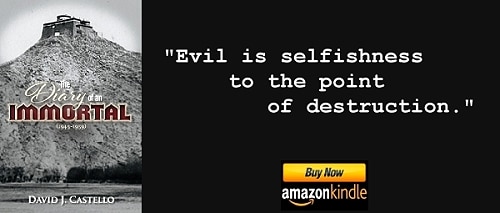 WestPalmBeach.com
The Official Guide to West Palm Beach, Florida!