Top 10 West Palm Beach Attractions
CityPlace
700 South Rosemary Avenue
West Palm Beach, FL 33401
CityPlace Shopping Line: 561.366.1000
A beautiful enclave within West Palm Beach (and a stone's throw from historic Clematis Street), CityPlace is comprised of 600,000 square feet of retail businesses, over 20 restaurants, a 20-screen theater, open-air plaza, cultural arts theater, hundreds of private residences and some of the best West Palm Beach hotels within the downtown area. Come shop in a place where old-world architecture, beautiful fountains, and sidewalk cafes create an atmosphere strikingly reminiscent of a European town center …more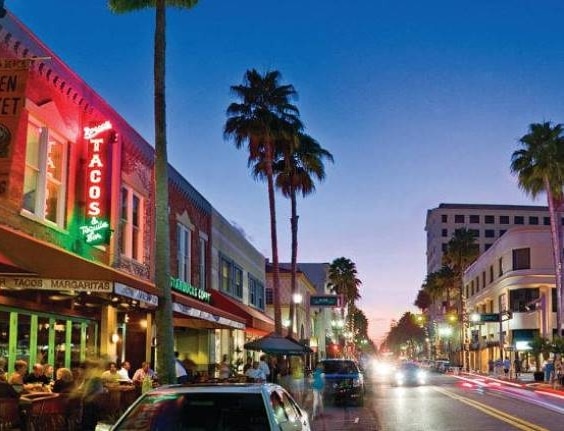 Clematis Street
"Clematis is the hottest street in Florida"
Donald Trump
Between the Intracoastal & Rosemary Ave
Downtown Development Authority: 561.833.8873
Clematis Street is the historical heart of Downtown West Palm Beach. Two of the most prominent structures, the Comeau Building and Harvey Building, date from 1925 and 1927, respectively. Starting at Flagler Drive on the Intracoastal Waterway, walk west along Clematis Street and experience the varied, unique to South Florida flavor of the area's colorful boutiques, art galleries, nightclubs, live music, restaurants, antique shops and historical landmarks. In the winter season there is the farmers' market and the spring has SunFest. Walking south on Rosemary Avenue (the western end of Clematis) will take you straight into CityPlace …more
Flagler Museum
One Whitehall Way
Palm Beach, FL 33480
Tues-Sat: 10am-5pm / Sun: Noon-5pm
561.655.2833
Whitehall, the home of the Flagler Museum, was built in 1902 for Henry Flagler, cofounder of Standard Oil, and his third wife Mary Lily Kenan. Designed by John Carrere and Thomas Hastings in the Beaux-Arts style of architecture, Whitehall was meant to rival the extravagant mansions in Newport, Rhode Island. Spread over two floors and spanning 100,000 square feet, Whitehall is decorated in a wide range of styles, from Louis XIV to Swiss chalet. Louis Comfort Tiffany, better known for his brilliance in glass artistry, is among the featured painters.  …more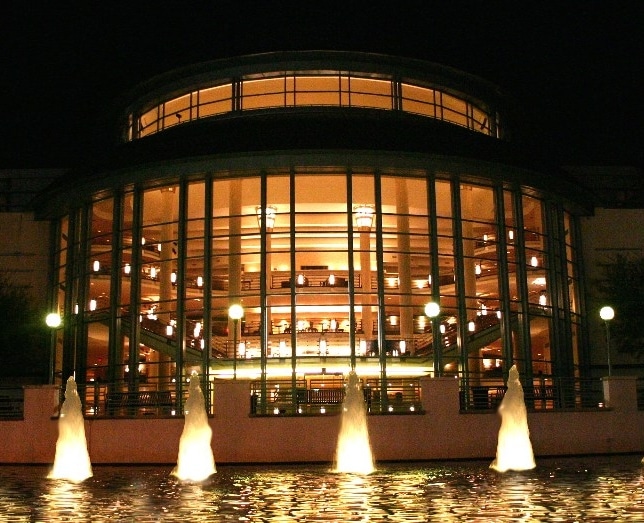 Kravis Center For The Performing Arts
701 Okeechobee Boulevard
West Palm Beach, FL 33401
Kravis Center Concert Schedule & Tickets
Opened in 1992, the stunning $63 million Raymond F. Kravis Center for the Performing Arts holds more than 800 events each year, with more than 400,000 people in attendance annually. One of the premier performing arts centers in the Southeast, this copper and marble showcase is the center for cultural events in West Palm Beach and only truly respectable concerts, plays, ballets and operas take place here.   …more
Lion Country Safari
2003 Lion Country Safari Road
Loxahatchee, FL 33401
Mon-Fri: 10am-5pm / Sat & Sun: 9:30am-5:30pm
Discount Lion Country Safari Tickets
Opened in 1967, in rural Palm Beach County just west of West Palm Beach. At the time it was the first drive through safari park in the United States and introduced a new concept to animal lovers, "The Cageless Zoo."  Lion Country Safari was originally developed by a group of South African and British entrepreneurs who wanted to bring the experience of an African game park, then and now an expensive and time-consuming trip, to families who would otherwise not be able to experience an African safari.  …more
McCarthy's Wildlife Sanctuary
12943 61st Street North
West Palm Beach, FL 33412
Tours: 11am – Noon – 1pm
Closed: Sunday & Monday
Tour Reservations: 561.790.2116
McCarthy's Wildlife Sanctuary has treated hundreds of native animals that were sick or injured. Everything from foxes to bobcats, Sandhill Cranes to pelicans, hawks, owls, and many others have received veterinarian care by our staff and then were released back into the wild. Without the support of our volunteers and members, it would be impossible to continue the work for this valuable cause.While on tour you will see everything from White Tigers to Black Leopards, Ruffed Lemurs to Kinkajous, Scarlet Macaws to Black Palm Cockatoos! …more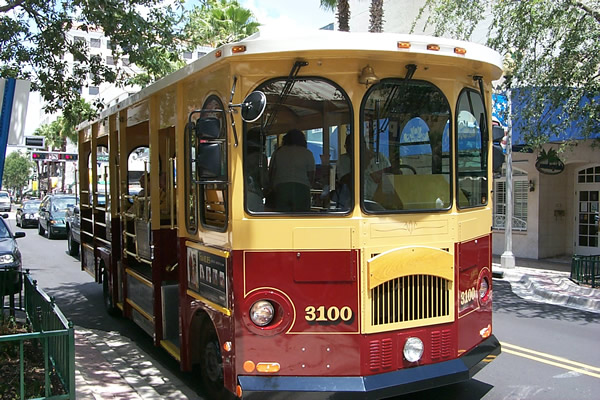 Molly's Trolleys
Yellow Line: Between CityPlace and Clematis Street
Green Line: Tri Rail Station to Downtown
Blue Line: Downtown WPB to Northwood Village & Palm Beach Outlets
Information: 561.838.9511
Map of Downtown stops
These beautiful historic trolleys are everywhere in downtown West Palm Beach with one showing up every 10-15 minutes. Molly's Trolleys are not a gimmick, but a vital and reliable source of transportation for area residents and visitors. Best of all, they are free!
Norton Museum of Art
1451 South Olive Avenue
West Palm Beach, FL 33401
Tues-Sun: Noon-5pm (Closed Mom)
Tickets/Information: 561.832.5196
Note: The Norton Museum is closed for renovations until February 9, 2019.
The Norton Museum has been recognized internationally for its travelling exhibitions and expansive collections of over 7,000 works, including European Impressionists and Modern Masters, American art from 1900 to the present, an extensive collection of works on paper and a rich body of sculpture. The Chinese collection offers superb examples of carved jades and bronze vessels and the contemporary collection embraces art from the 1960's on! …more
Palm Beach County History Museum
300 North Dixie Highway
West Palm Beach, FL 33401
Mon-Fri: 10am-5pm / Sat: 10am-4pm
Free Admission
561.832.4164
It's almost impossible to believe that this imposing and beautiful structure was once completely covered by another building in the 1970s. Visionary heads prevailed and the building was returned to its original glory. When the courthouse was built in 1916, there was no other West Palm Beach structure that came close to its magnificence. Now the home of the Historical Society of Palm Beach County, the Richard and Pat Johnson Palm Beach County History  Museum is a must-see, and it's free …more
Palm Beach Zoo
1301 Summit Boulevard
West Palm Beach, FL
561.547.9453
The history of the Palm Beach Zoo is over 50 years of progress, from a small red barn to a major recreational attraction for the City of West Palm Beach. It is hard to believe that a few barnyard animals have evolved to over 500 animals residing at the zoo. The zoo would not be what it is today without the help of one man: Paul Albert Dreher. Today, the Palm Beach Zoo houses over 1,400 animals within 23 acres of lush tropical habitat. Exhibits and attractions include the Florida Pioneer Trail, Tropics of the Americas, the Tiger Habitat, and the Koala Forest / Wallaby Station Its mission is to provide an open-air classroom of living creatures to foster awareness, appreciation and respect for the natural world.  …more
South Florida Science Center and Aquarium
4801 Dreher Trail North
West Palm Beach, FL
Mon-Fri: 9am-5pm / Sat & Sun: 10am-6pm
561.832.1988
The South Florida Science Center and Aquarium features more than 50 hands-on educational exhibits, a 10,000 gallon fresh and salt water aquarium, a newly renovated digital planetarium, Conservation Research Station, Florida Exhibit Hall, traveling exhibits, a physics forest, dinosaur trail, gem panning station, human sundial, splash pad, and an open-air amphitheater for live science shows and cultural performances.   …more
West Palm Beach Green Market
Nancy M Graham Centennial Square
101 South  Clematis Street
West Palm Beach, FL 33401
561.822.1500
The West Palm Beach GreenMarket takes place every Saturday from 9am until 1pm, October through May, featuring more than 70 vendors each week in its scenic location on the waterfront where Clematis Street meets the Intracoastal (the main entrance is located in Centennial Square near the fountain at the intersection of Clematis and Narcissus Avenue). The Market offers the freshest Palm Beach County organic produce, baked goods, herbs, teas, flowers and crafts …more
Schedule of Major Yearly West Palm Beach Events
PALM BEACH FOOD & WINE FEST
December 13-16, 2018
Various Restaurants, Throughout West Palm Beach
PALM BEACH INTERNATIONAL POLO SEASON
December 31, 2018-April 22, 2019
3667 120th Avenue South, Wellington, FL 33414
SOUTH FLORIDA FAIR
January 18-February 3, 2019
9067 Southern Boulevard, West Palm Beach, FL 33421
SOUTH FLORIDA GARLIC FEST
February 8-10, 2019
John Prince Park, Lake Worth, FL 33461
ARTIGRAS
February 16-18, 2019
Abacoa Town Center, 1155 Main Street, Jupiter, 33458 FL
MLB Spring Training Games
February 23-March 28, 2019
Houston Astros
Washington Nationals
Miami Marlins
St Louis Cardinals
FITTEAM Ballpark and Roger Dean Chevrolet Stadium
HONDA CLASSIC
February 25, 2019-March 3, 2019
PGA National Resort & Spa, 400 Avenue of the Champions, Palm Beach Gardens, FL 33418
SWEET CORN FIESTA
April 28, 2019
Yesteryear Village, South Florida Fairgrounds, 9067 Southern Boulevard, West Palm Beach, FL 33411
SUNFEST
May 2-5, 2019
Downtown West Palm Beach, FL