Lifewell MD
2700 PGA Blvd, Ste 103
Palm Beach Gardens, FL 33410
Medical Director: Ramesh Kumar, MD
Phone: 561.210.9999
Email: Lifewell MD
Lifewell MD is your #1 choice to receive the latest anti-aging and age-reversal treatments in the West Palm Beach area. Board Certified Medical Director Ramesh Kumar's professional membership & credentials include the American Association of Stem Cell Physicians (AASCP), International Society of Sexual Medicine (ISSM), American Academy of Anti-Aging Medicine (A4M), Age Management Medicine Group (AMMG), Society of Cannabis Clinicians, International Peptide Society, (IPS), American Academy of Medical Acupuncture (AAMA), American Society of Addiction Medicine (ASAM), Harvard Alumni Network, American Medical Association (AMA) and the Florida Medical Association (FMA).
Some of our most popular anti-aging and age-reversal treatments include:
GAINSWave™
GAINSWave™ is a revolutionary game changer in the treatment of erectile dysfunction. GAINSWave™ is a non-invasive procedure that uses painless pulse waves to improve blood flow to the penis and to boost sexual performance. It's a safe and effective treatment that is drug free, surgery free, totally non-invasive, performed in-office and provides long-lasting results. 75% of men experience positive results post treatment, some that very night.
For more information about GAINSWave™ call us at 561.210.9999 or email us: Lifewell MD.
CoolSculpting®
Say goodbye to that double-chin and love handles! With up to 20-25% reduction in fat layer thickness after a single session, CoolSculpting® lets you contour nine different areas of your body: visible fat bulges in the submental (under the chin) and submandibular (under the jawline) areas, thigh, abdomen and flank, along with bra fat, back fat, underneath the buttocks (also known as banana roll) and upper arm.
For more information about CoolSculpting® call us at 561.210.9999 or email us: Lifewell MD.
IV Anti-Aging Therapy
This intravenous therapy is a strong blend of antioxidants that support strong cognition and healthy aging. Age adjusted telomere length is the best method to assess biological age using structural analysis of chromosomal age change in the telomere. Telomeres are the little caps on the end of the chromosomes that carry our DNA. Telomeres get shorter with age and several other environmental and lifestyle influences can speed up telomere shortening, speeding up the aging process. Therapies directed at slowing the loss of telomere length may slow aging and age-related diseases.
For more information about IV Ant–Aging Therapy call us at 561.210.9999 or email us: Lifewell MD.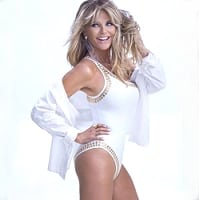 Ultherapy®
Utilized by Christie Brinkley, the hottest 65-year-old woman on the planet, collagen-boosting Ultherapy® harnesses the power of ultrasound to transform the brow, chin, neck and chest. Ultherapy® relies on ultrasound therapy to deliver its treatment. It also incorporates traditional ultrasound imaging, which allows practitioners to see the layers of tissue they are treating, ensuring the treatment energy is delivered to where it will be most beneficial.
For more information about Ultherapy® call us at 561.210.9999 or email us: Lifewell MD.
You can also visit our web site: LifewellMD.com
WestPalmBeach.com: The Official Guide to West Palm Beach, Florida!