On January 9, 1878, the 175-ton, square-rigged, Spanish brigantine The Providencia, bound from Trinidad to Havana to Cadiz, Spain with a cargo of logs, Cuban rum & cigars, animal hides, beans, garlic and Trinidadian coconuts, ran aground on what was then known as the Lake Worth Country (named for Major General William Jenkins Worth who fought in the Second Seminole War in 1842). The crew was so intoxicated they thought they'd landed in Mexico. The few area settlers (in 1873, just ten white men lived between Jupiter and Hypoluxo) rushed down to the beach.
"I was greeted by the mate of the vessel, with a bottle of wine and a box of cigars, as a sort of olive branch," pioneer William Lanehart wrote. "There were 20,000 coconuts, and they seemed like a godsend to the people. For several weeks, everyone was eating coconuts and drinking wine."

Lanehart, who bought the ship from its insurance company for $20.80, and fellow pioneer H.F. Hammon took the coconuts from The Providencia and sold them for 2½ cents each. After selling only 1,100 of the 20,000 coconuts, many were planted on the island. In less than a decade, the area was inundated with towering coconut palm trees. It is interesting to note that there are a dozen palm trees native to Florida, but the iconic coconut palm tree is not one of them. Today, the tallest coconut palm trees in the United States are found along the shores of Palm Beach.
On January 15, 1887, a post office was established for Palm City, but the settlers soon learned that another post office forty miles north had already claimed the name, so the island was renamed Palm Beach.
The first Palm Beach hotel, the Coconut Grove House, opened in 1880 to accommodate tourists from the north who'd gotten wind of the area's idyllic beauty and majestic coconut palm trees. Pioneer R.R. McCormick proclaimed, "Truly this is a paradise. You have made the wilderness to blossom."
In 1893, West Palm Beach was platted by Henry Morrison Flagler as a community on the western side of Lake Worth to house the servants working in his two grand hotels on Palm Beach, the Hotel Royal Poinciana and The Palm Beach Inn (today known as The Breakers). On November 5, 1894, seventy-eight people passed the motion to incorporate the Town of West Palm Beach in what was then Dade County. This made West Palm Beach the first incorporated municipality in Dade County and in South Florida.
The Town of Palm Beach was incorporated on April 17, 1911 after it was discovered in January that West Palm Beach was going to attempt an annexation of the island during that year's legislative session.
Today, the Providencia Award is Palm Beach County's most prestigious symbol of recognition for the local tourism/hospitality industry.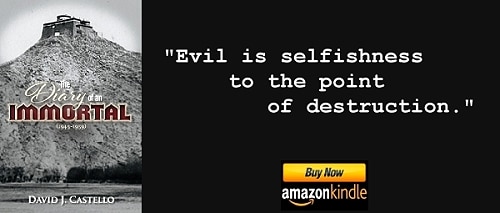 WestPalmBeach.com
The Official Guide to West Palm Beach, Florida!