Billy Joel, Ellen Degeneres, Terry Bradshaw, Eric Clapton, Halle Berry, Sting, Ben Stiller, George Stephanopoulos, Anthony Hopkins, Anne Rice, Gwyneth Paltrow and Amy Tan all have one thing in common – they all suffer from the darkness of depression. Another sufferer was Hope – the late mother of Palm Beach philanthropist Audrey Gruss.
In 2006, Audrey Gruss founded the Hope For Depression Research Foundation. Named after her mother, the foundation has become the front line in the battle to relieve the suffering of the depressed. I was introduced to Audrey at The Bristol in West Palm Beach for the lighting of the iconic Royal Park Bridge that spans the Intracoastal into Palm Beach. With the flip of a switch, the bridge was bathed in sunshine yellow with the organization's logo prominently illuminated on the tower.
The effects of depression upon this country are staggering. Depression affects 20 million Americans a year at a cost of $100 billion. The introduction of Prozac in 1985 helped many, but it proved to be only 50% effective. Furthermore, every antidepressant introduced since then has only been a variation of Prozac using the same brain target and pathways.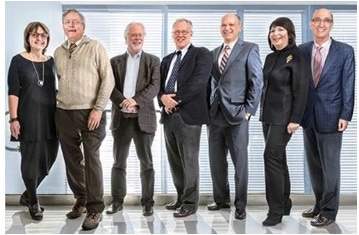 To find another way, in 2010 the Hope For Depression Research Foundation created the Depression Task Force (DTF). The DTF consists of ten world leaders in the fields of genetics, epigenetics, molecular biology, electrophysiology, and brain imaging. As opposed to engaging in standard research that tends to be competitive for funding, the DTF is a purely collaborative effort where ideas and discoveries are openly shared creating a scientific synergy between researchers.
And that research has begun to bear fruit. Audrey informed me that clinical trials will begin soon with Tianeptine, an antidepressant that uses a different brain target and pathway than Prozac, at the Mount Sinai School of Medicine, Stony Brook University and Columbia University.
One hundred percent of all donations to the Hope For Depression Research Foundation goes directly to depression research. For more information about Audrey Gruss and the Hope For Depression Research Foundation, please visit: HopeForDepression.org
WestPalmBeach.com
The Official Guide to West Palm Beach, Florida!