Retro Fitness Obstacle Course Race, Okeeheelee Park
November 12 @ 6:00 am

-

10:00 am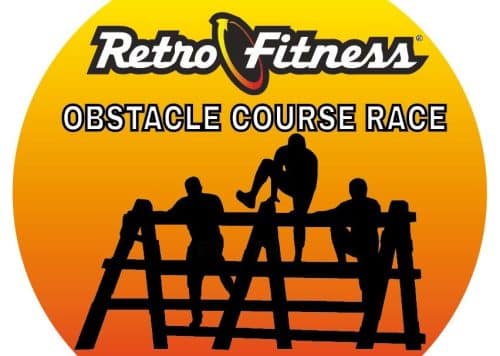 Retro Fitness is excited to present the inaugural Retro Fitness Obstacle Course Race on Sunday November 12, 2023 at Okeeheelee Park. The event is open to all levels including beginners, intermediate, and expert racers. The 5K course will include 10 stations that will test, push, and challenge you to be your very best.
Challenges that you will encounter during your race include Balance Beam, Double Sang Bag Carry, Log Carry, Wire Crawl, Bucket Carry, Box Jumps, Jump Rope, Tire Drag, Hurdle, and Wall Climb. The challenges will test your resilience and determination.
Obstacle Course Races are fun and rewarding. They are even more fun when you complete the challenges as a team. Get your group together today and share your accomplishments.
FEE SCHEDULE:
Sign up early and save
August 1 – September 30, 2023 – $50.00
October 1 – October 31, 2023 – $60.00
November 1 – 11, 2023 – $70.00
EVENT BENEFACTOR
Kids Cancer Foundation
Imagine a place designed specifically for kids with cancer.
The Kids Cancer Foundation provides hope and support to our young patients and their families. When a child is diagnosed with cancer their childhood days quickly change to be filled with chemo and endless doctor and hospital visits. Life not only changes for the child but for the entire family.
Doctors and Nurses work hard to cure the cancer, but families need more than just medical help to get through this stressful and fearful time in their lives. This is where Kids Cancer Foundation steps in to fill this void.
For more information, visit https://www.kidscancersf.org/
REGISTER HERE: website: https://victorysportsmgt.com/obstaclecourserace/
SPONSORSHIP OPPORTUNITIES
The 2023 Retro Fitness Obstacle Course Race benefiting the Kids Cancer Foundation is a great opportunity for the community to become involved and help such a great cause. We have sponsorship packages that will provide your organization with a wonderful opportunity to brand and marketing to a passionate South Florida audience.
We have great sponsorship packages available to you and will help provide you with a great platform to grow you South Florida presence.
If you have any questions please contact Danny Howard at Victory Sports Management at danny.howard@victorysportsmgt.com or (954) 835-5929.
Sponsorship registration is available at: https://victorysportsmgt.com/obstaclecourserace/. We appreciate your support and look forward to stepping up for the Kids Cancer Foundation.
Related Events